We, like many other people out there, are excited about the opportunities associated with a fresh start. A new year, a new decade, and a blank page where we get to write the story for our year ahead.
But before I get too deep into the future, let's take a moment to reflect on 2019. I started this team in the middle of 2018, after 5 successful years as a Realtor with Keller Williams Realty. My primary goals were to continue building my Real Estate business, while forming a respected team of local Real Estate experts who could provide a high level of professionalism and care for our clients. I also wanted to allow my team flexibility and an office culture that promoted what Keller Williams encourages us to build as agents -- "a LIFE worth LIVING."
2019 was our first full calendar year as a team, and it was fantastic, to say the least. We helped 65 buyers and sellers close in 2019, totaling over $15 million in sales! This puts us among the top agents/teams in our office, and in the overall Lakeland area.
One of my goals as an individual was to close $2 million in sales for at least one month in 2019, and October was that month for me. Not only did I hit that goal, but our team had our best month to date in October, closing 13 sales/$3.3 million in volume, and earning us the #2 ranking in both categories among ALL Keller Williams teams in the North Florida Region!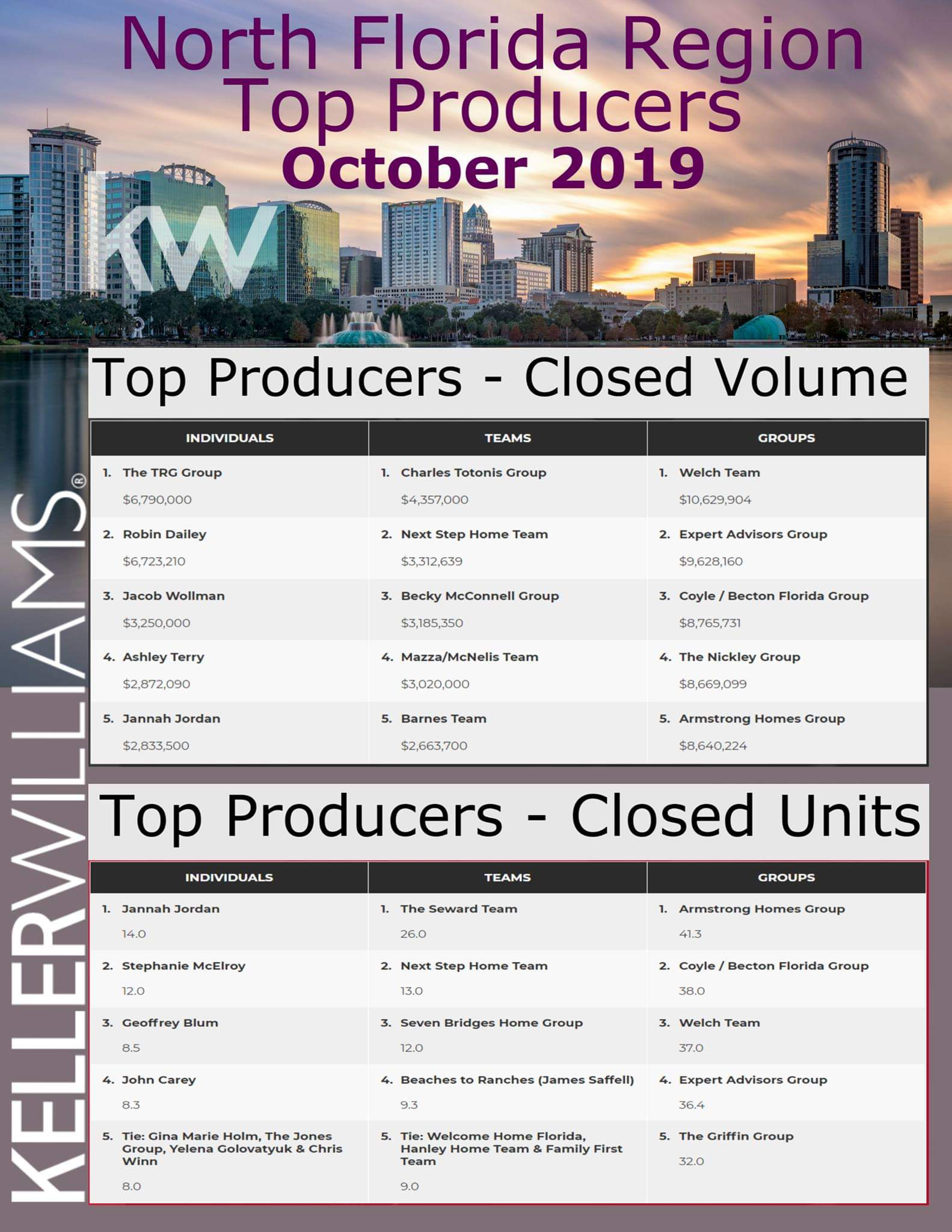 Even more rewarding for us, though, was our ability to give back to our clients and our community this past year.
We spent time delivering food with Viste, volunteering with our fellow Keller Williams agents at "Red Day," packing books for children and serving as a sponsor for The United Way of Central Florida's "Reading Pals" program, and attending various charity/community events through the year. We truly #LoveLakeland and the many surrounding areas that we serve. It was so rewarding being able to give back, and get our hands dirty along the way.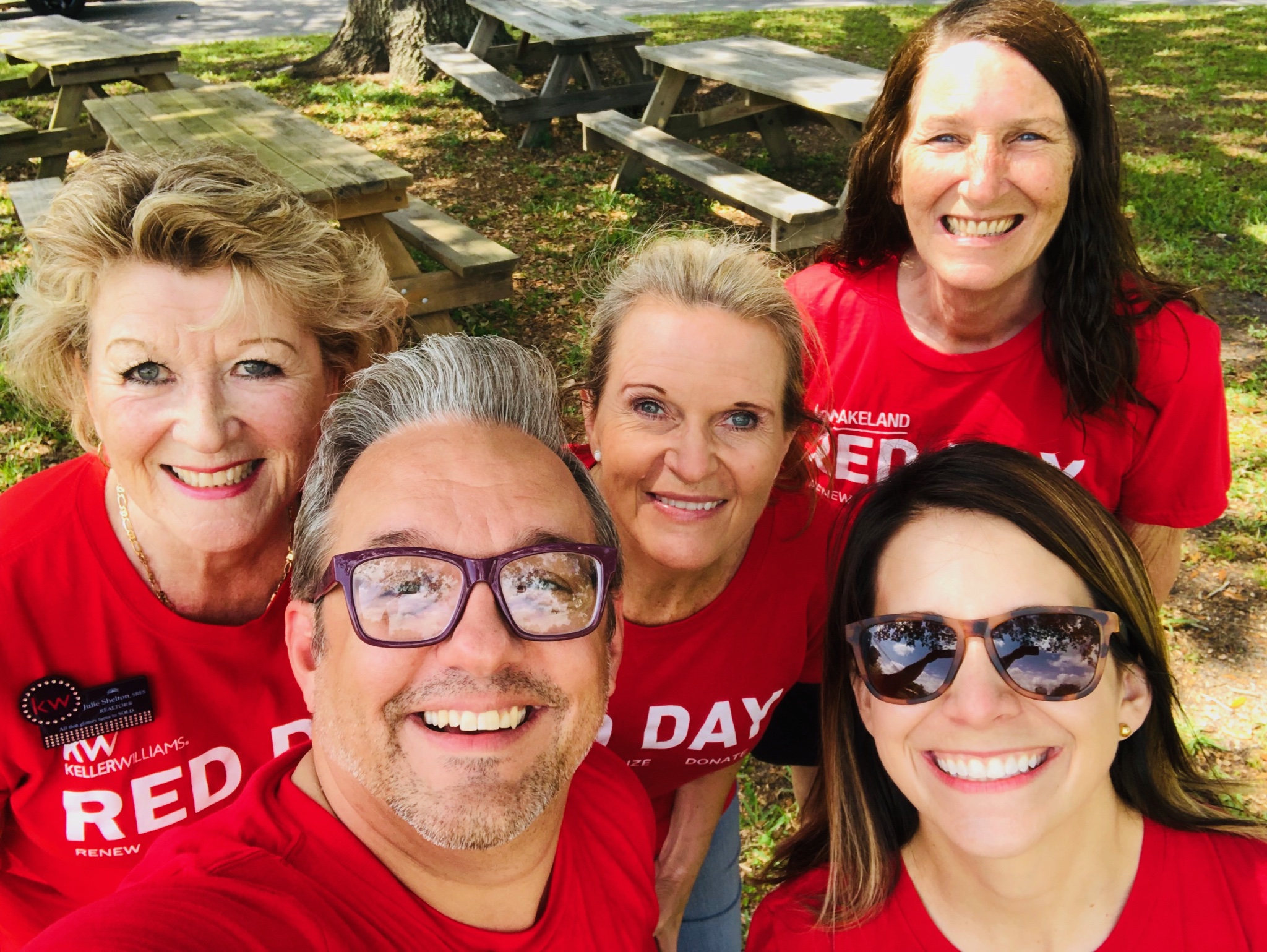 We hosted an informational event in the Spring with two of our favorite local businesses, educating our past clients about current trends in home decorating and renovation. In October, we not only had our busiest month in sales, but we also participated in our first "First Friday" downtown, and then hosted our "Second Annual Client & Friends Appreciation Event" with food, music, and lots of Fall fun!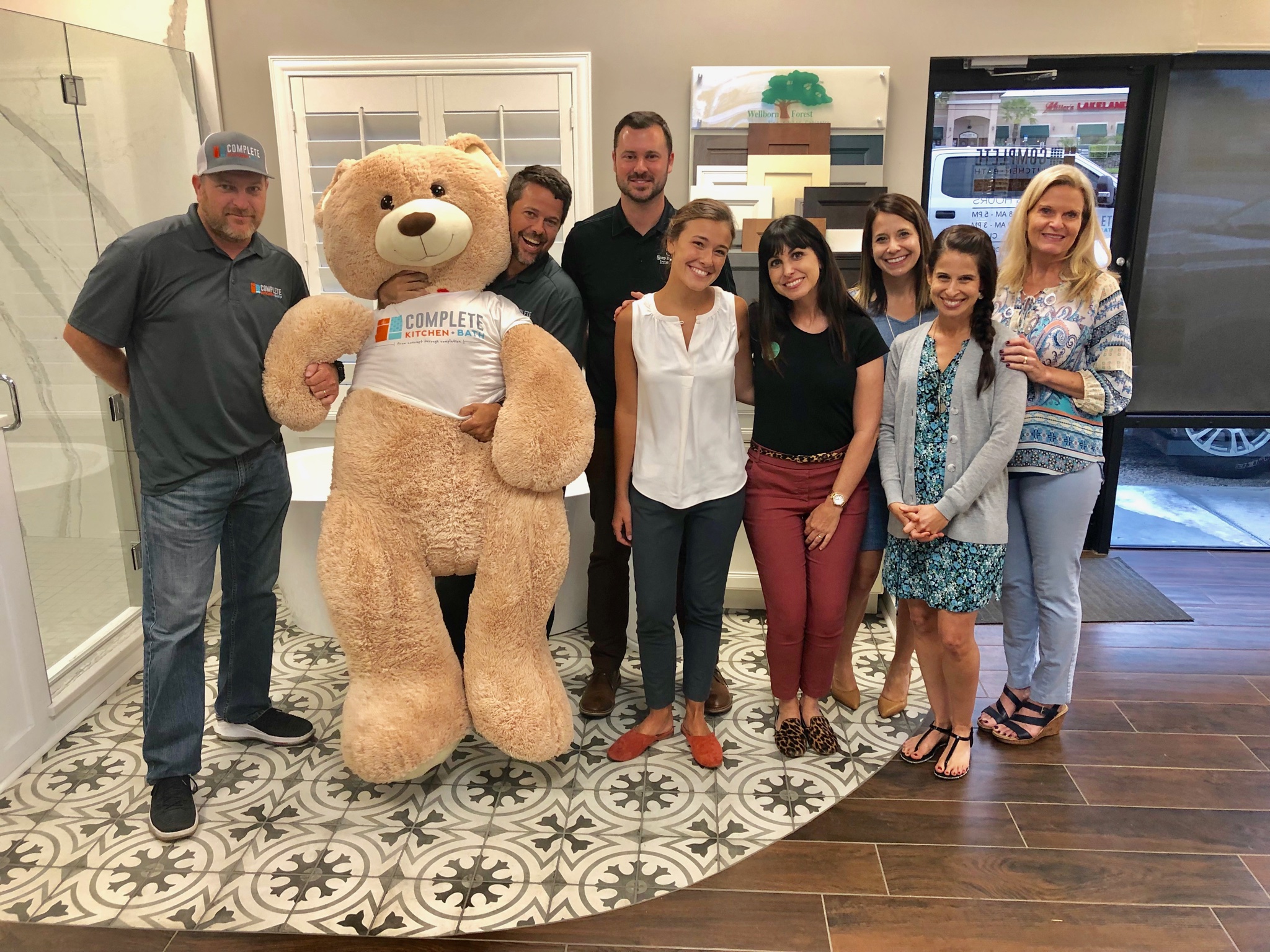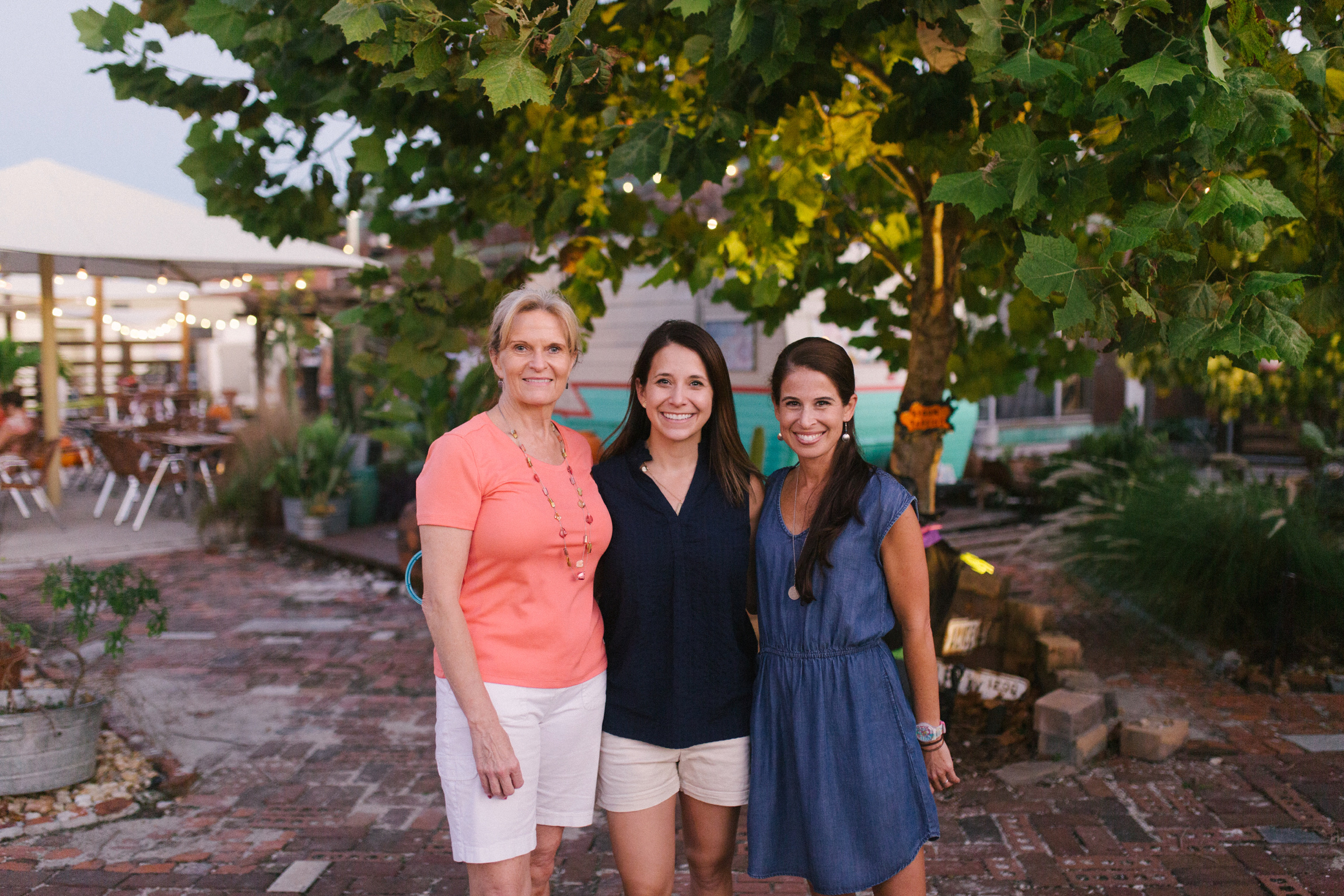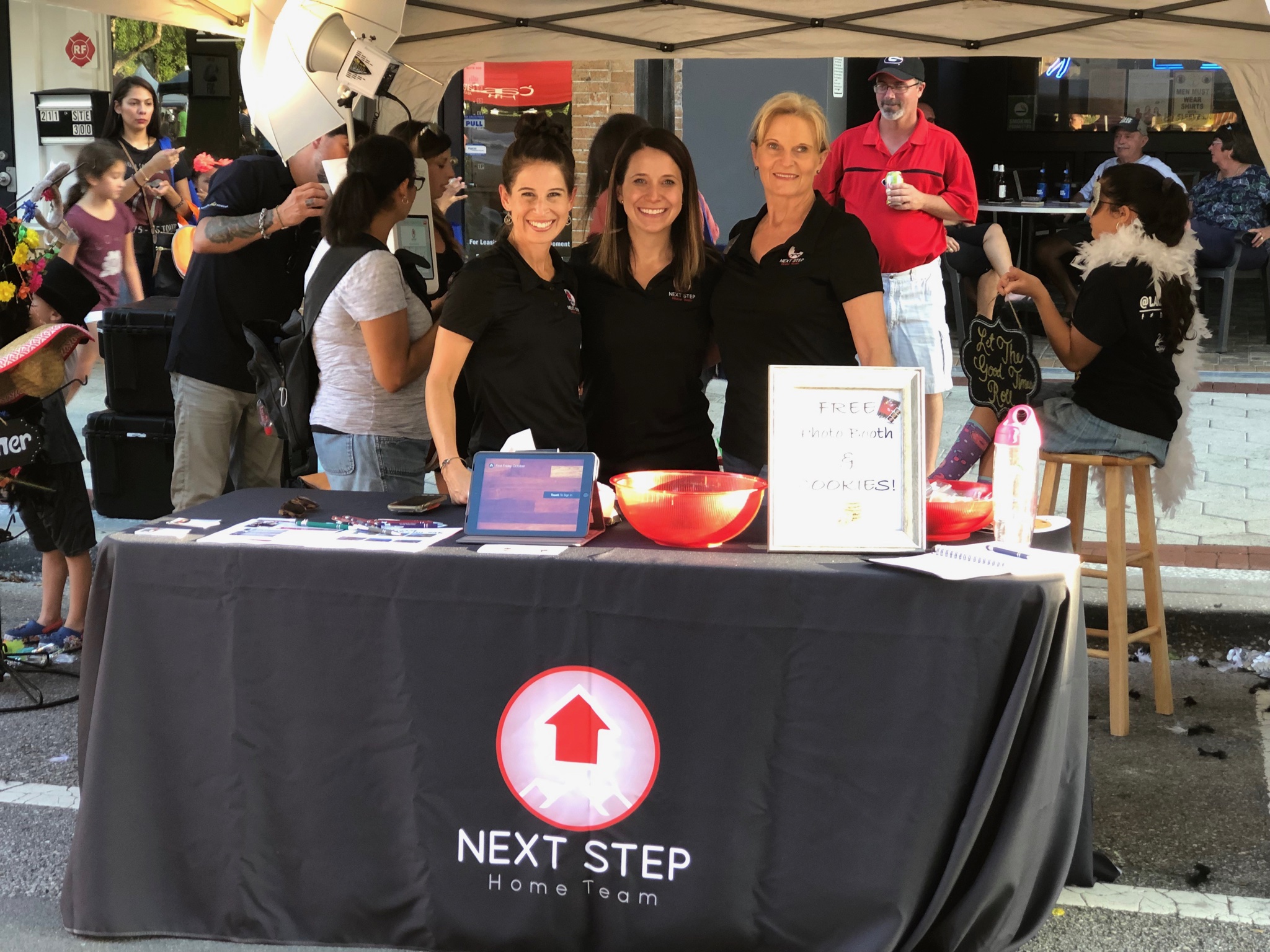 Looking back in the rear-view, 2019 was a wonderful year, but we are excited to take our business to the next level in 2020! Many are saying that 2020 will be their year of perfectly "clear vision," which is such a catchy and motivating theme. But for us, sometimes the world of Real Estate is anything but crystal clear. Two of the most important attributes you can have as an agent are patience and flexibility...because things... come up! As such, our general "vision" for 2020 is to "focus" on moving onward and upward with a positive outlook and excitement for every next step ahead, even when the unexpected arises. Some specific goals? Ok...if you insist...
1) Continue. Keep providing the BEST service to our buyers and sellers. We know that knowledge, professionalism, communication, hard work, ethics, honesty, kindness, and care are the pillars upon which our reputation is built as Realtors. As such, we will work to maintain a high standard of excellence, while finding ways to improve our skills in these areas. Bottom line - we promise to always put YOU first.
2) Give Back. We are passionate about this part, and eager to find new ways to contribute to our community.
3) Learn. Stacey and I are working on obtaining our Graduate Realtor Institute (GRI) designations this year, as well as exploring other educational and training opportunities.
3) Connect. Continue to build our brand and stay better connected with our clients, family and friends. This means you will be seeing A LOT more of us on Social Media. (This part is going to be FUN!)
4) Share. We have SO much information that may be helpful to you, and we are eager to find ways to share. As such, we will be blogging on a regular basis this year to provide value and information about all things Real Estate and Lakeland!
5) Grow. Yes, this is BIG. We want to EXPAND our TEAM! I would love to have 1-2 agents join our team in 2020 to better serve our customers. If you are interested, contact me for more info. I would love to take you to coffee and chat about being a Realtor. Getting into Real Estate is one of the BEST decisions I have made in my life, and I would love to share the ups and down with you to see if you might be a good fit for our team, Keller Williams, or Real Estate in general.
6) Sell more. Yes, we would be remiss if we left this out. Our goal is to sell more houses this year. (shocker!). How do we do this? A large percentage of our business is generated through word of mouth and referrals. Past clients, friends, family - We thank you for your continued support, and ask that if you know of anyone looking to buy or sell Real Estate in 2020, you will consider sending them our way. We will take the very best care with any and all of your referrals!
7) Enjoy. Yes, the cheesy "have fun" goal. But, this is what it's all about, right? We want to take the time to have some fun along the way, and hope you will be a part of it.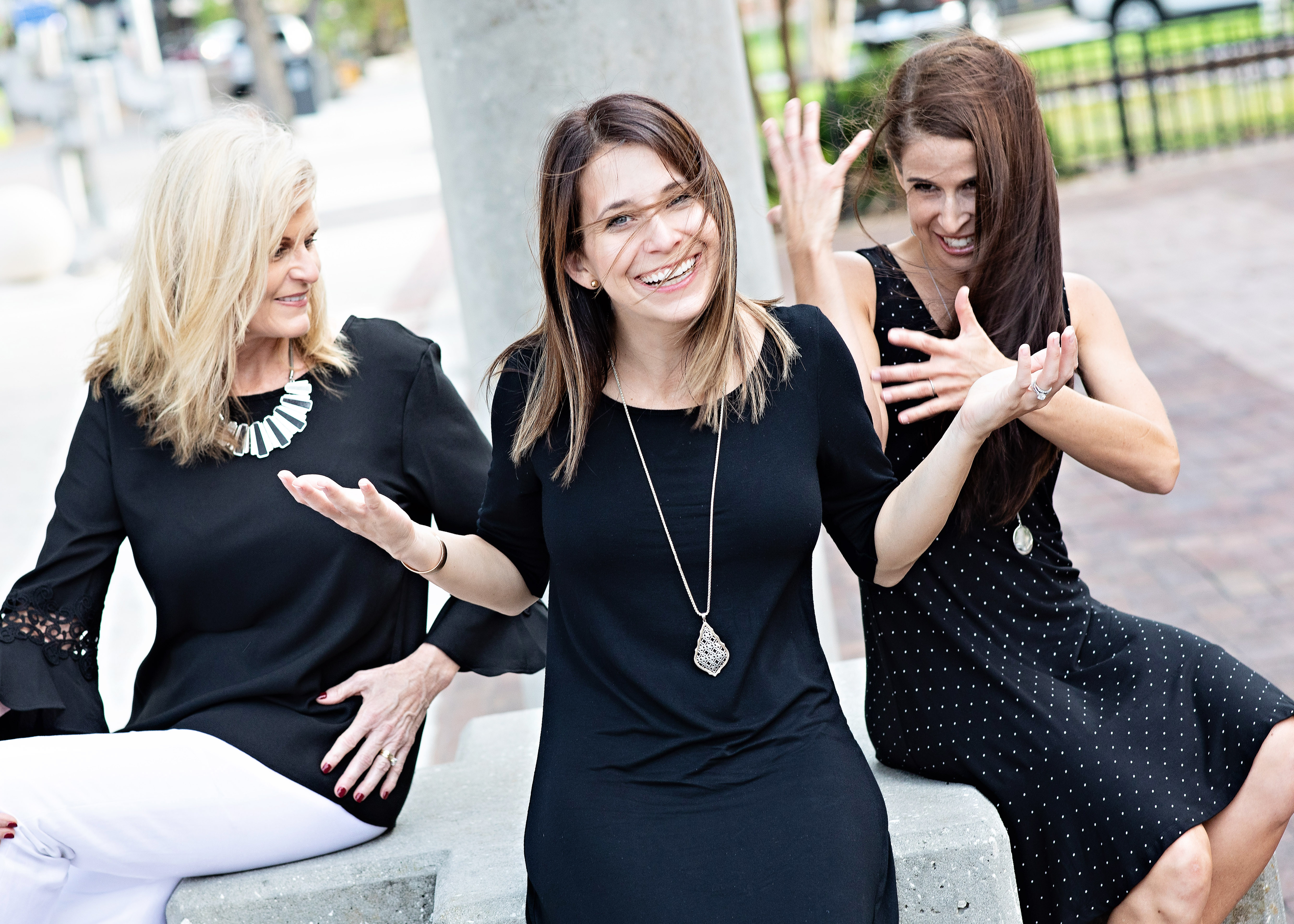 So, to wrap it up...Cheers to a happy, healthy and prosperous 2020! If you have goals for this year that involve buying, selling or investing in Real Estate, we look forward to working with you.
--Christine